Teddy takes a ride in red.
Woo-Hoo! What fun! He said.
Teddy's Day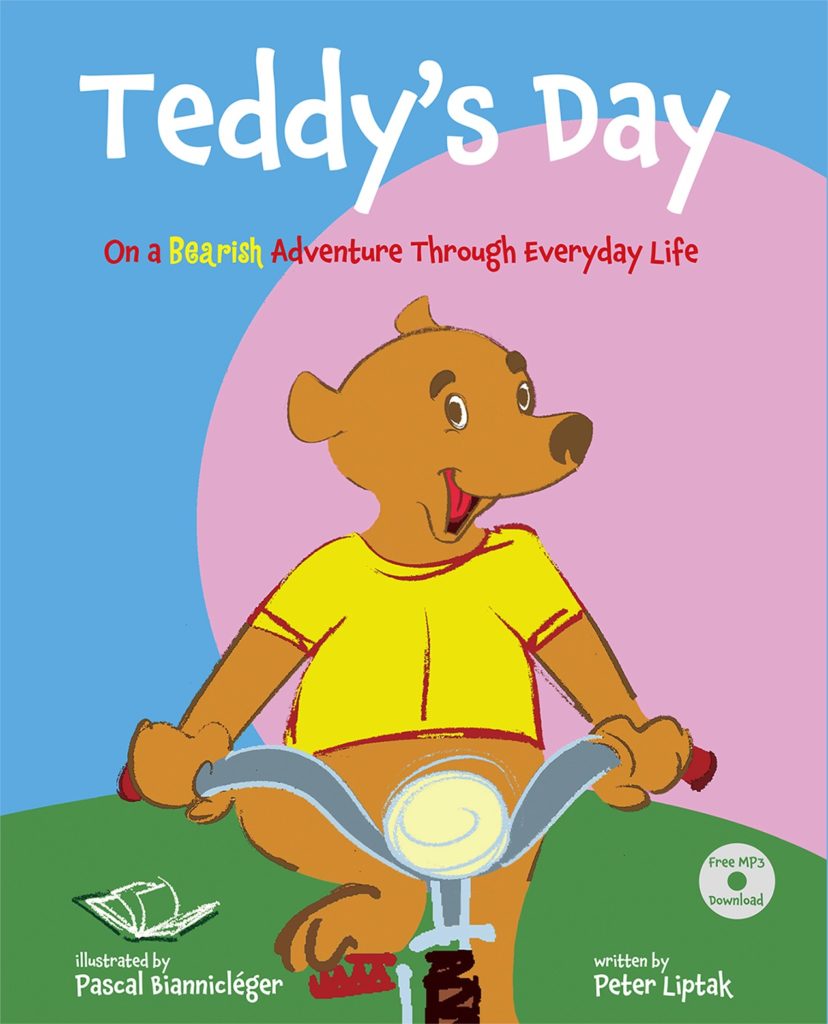 A happy set of sunbeams smile in
Through the window, the sun risen.
Teddy's eyes begin to brighten,
All set to take the day's sights in.
Breakfast ready, time to eat,
but can bearly stay in my seat.
Teddy's dreams of the day to come…
If fun doesn't find us, we'll make some.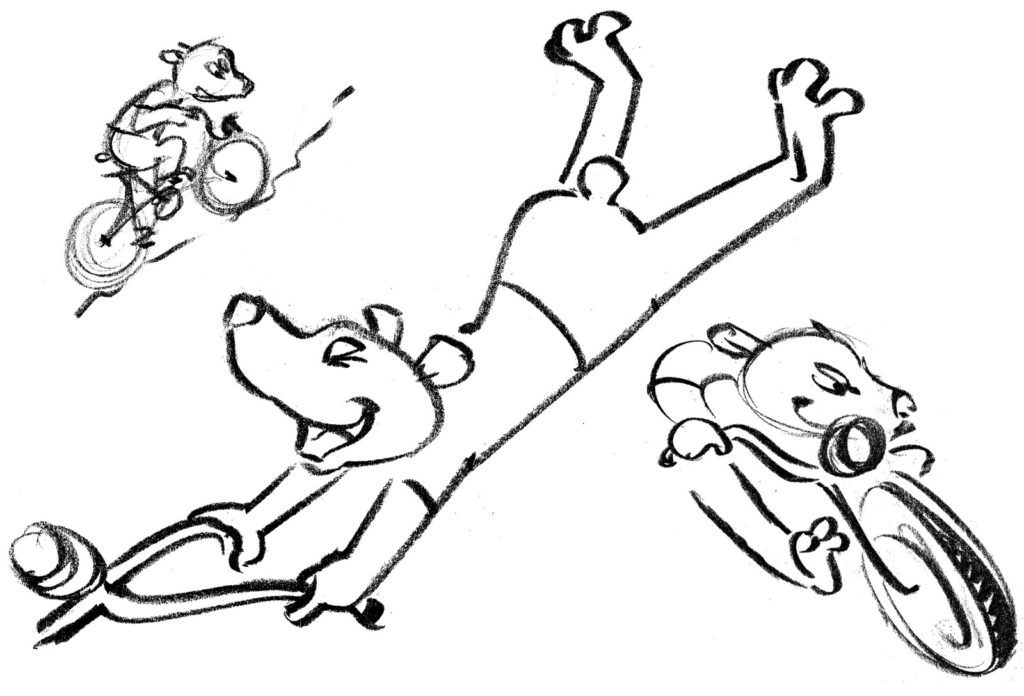 Teddy takes a ride in red.
Woo-Hoo! What fun! He said.
Feel the wind, see the scene.
The day's dream… What does it mean?
A hunt among the reeds reveals
a line of ants looking for their meals.
Teddy wonders what they feel
when they wander under his heel.
Teddy sees an apple above…
Something his hungry belly would love.
Ripe and ready in the sky,
Perfect to pick, but why so high?
Teddy takes a break to think
Of color as he takes a drink
Of the Kool-aid Mom made.
It's pink, I think I'll take a drink.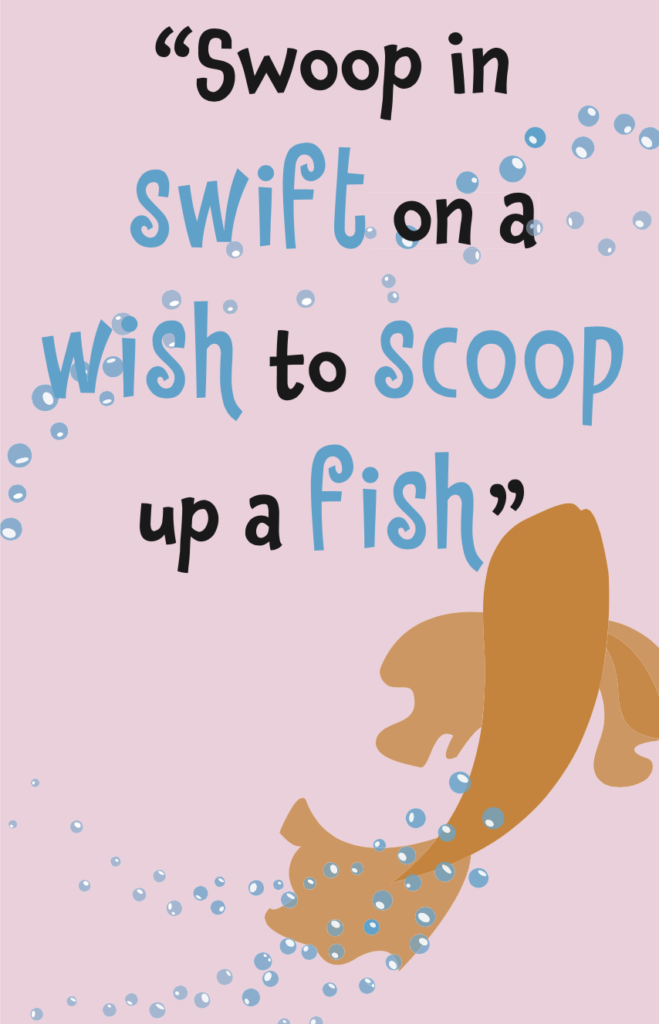 Off to the fishing hole…
Bears never need a pole.
Swoop in swift on a wish
To scoop up a fish.
Teddy takes his nap in blue,
just to rest for a minute or two.
The sun still warm, the sky new,
an easy day for me and you
The drowsy day goes on and on,
better move before it's gone.
The river rolls on by.
Why it goes… I don't know why.
Teddy takes his tabletop seat.
Sitting straight with hanging feet.
What's for dinner?
– Hope it's meat.
Remembering all the day has seen.
Teddy takes his bath to clean
His feet, his hands, his hair, his tail,
With waves to wash and splash and sail.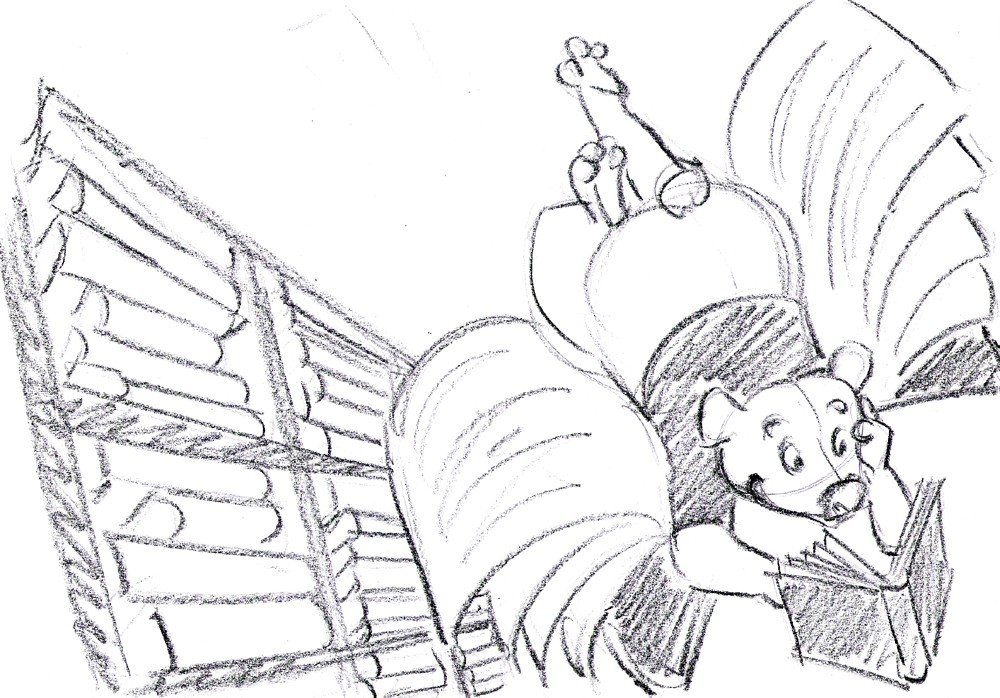 A first book—for you, for Teddy!
To sit, to read. Are you ready?
Night has come, so sleep well
Take your blanket & I'll tell…
A bedtime tale 'till dream's spell
takes you to the morning bell.
Excerpt From: "Teddy's Day" by Peter Liptak